A Family that has a unified mission: To keep you pumping, and profitable. Here's the 20 second run down on who does what for the people you're likely to talk with the most. We think it's also nice to put a face to a name for the most part too.
Company President, New Pump Sales
Our company president in both Australia and America, Sebastian spends time in both the USA and Australian offices, facilitating purchases of new concrete pumps where needed, and steering the business forward, or dare we say 'keeping it pumping'? (haha).
Sebastian created the sub-currency we know around the entire company as 'Cake'. You need a favor? Slide a cake over the table and we'll talk. Need a new Concrete Pump? Sebastian can help with that too.
DIRECT: (863) 585-6785
EMAIL: [email protected]
Kevin comes to CPE America with over 20 years of experience of plant management in the auto and glass industries.  Kevin knows how to run an operation as he is a Six Sigma blackbelt and is Lean Manufacturing certified.  When not turning our plant into a world class facility you can find Kevin on his motorcycle or hitting the links.  Kevin can be reached at:
EMAIL: [email protected]
Vice President of Sales and Marketing
Wayne is a veteran of the concrete pumping industry.  He has spent over 30 years in equipment sales and knows the product line as well as anyone.  His relationships and knowledge are a huge addition the CPE America team.
Wayne is available for new and used pump sales.  He will be stationed in Houston, TX.  He can be reached at:
DIRECT: (713) 205-1913
EMAIL: [email protected]
South Eastern Regional Sales Manager
Lee has been in Concrete Pumping Equipment Sales for over 2 years.  Auto and tire industry for 5 years prior.  13 years of sales experience. Lee is Available for new and used pump sales. He will be stationed in Atlanta, Ga.
DIRECT: (470) 242-9642
EMAIL: [email protected]
Service Technical Manager
Brent has been in the Concrete Pump Manufacturing industry for 6 years as an assembler and service technician, with the privilege of delivering and doing the startup of many pumps. With 10 more recent years in the oil fields, when CPE offered him the opportunity to get back into the job he loves most, he jumped at the chance and hasn't looked back. In his own words: "I have been working for CPE America since March 2016 and have made so many new friends and the customers are outstanding. I have finally found my new home".
When you buy a new concrete pump from CPE, Brent will most likely be a part of bringing it to life. He also handles preventative maintenance, repairs and on-site technical situations for all makes of pump. Brent can be contacted through the office on
DIRECT: (405) 323 5176
EMAIL: [email protected]
Barbara keeps the office humming and the workshop boys in line. What could sound more friendly and helpful than a friendly southern accent. Barbara is also pivotal in orchestrating the pick-up and delivery of all pumps and trucks.
DIRECT: (903) 243-3783
EMAIL: [email protected]
general manager-northwest branch-sales,parts, Inspections & service
Greg has been in the pumping world  for over 40 years As a operator, mechanic, field service manager for a major manufacturer. Been involved with equipment sales, pump rental sales and parts sales. Worked for several large pump companies as a operator and mechanic. Basically been involved with concrete pumps most of my working life. Currently operate a equipment repair company mainly repairing all models and makes of concrete pumps. Been involved with hi rise pumping and placing boom operations. When not involved with concrete pumps, you"ll find me trying to keep up the home front, in the mountains or at the beach, or even at a car show or at the local raceway.
DIRECT: (360) 239-7348
EMAIL: [email protected]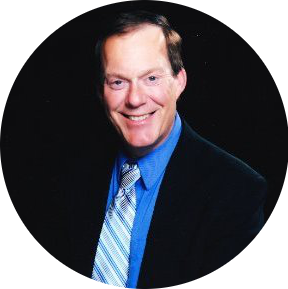 Bill has extensive experience in long distance and high rise concrete pumping techniques. He has developed the placing boom series of equipment for Putzmeister over a 10 year period. His capacity at CPE involves consulting and creating an effective and practical separate placing boom line of products. Bill is available to assist sales and clients in with their placing boom questions and projects.
Connect with him by calling us on +1 (404) 391 0477
Authorized Distributor of Everdigm